Read: How to cancel AdaptedMind subscription
Cancel Adapted Mind subscription by email, website, and phone.
Humans are visual learners, the more visuals we can have the better we learn in our early years.
Adaptedmind works on the same principle. They have created cute monsters to teach your kindergarten child to learn the basics of math and reading.
The whole curriculum is designed by interactive game developers and is very efficient in encouraging your child to interact.
But, if your kid has passed the age of using Adaptedmind, there is no point in continuing the subscription. Read ahead to cancel the subscription.
How to Cancel AdaptedMind via Website?
Step 1: Open up the AdaptedMind website.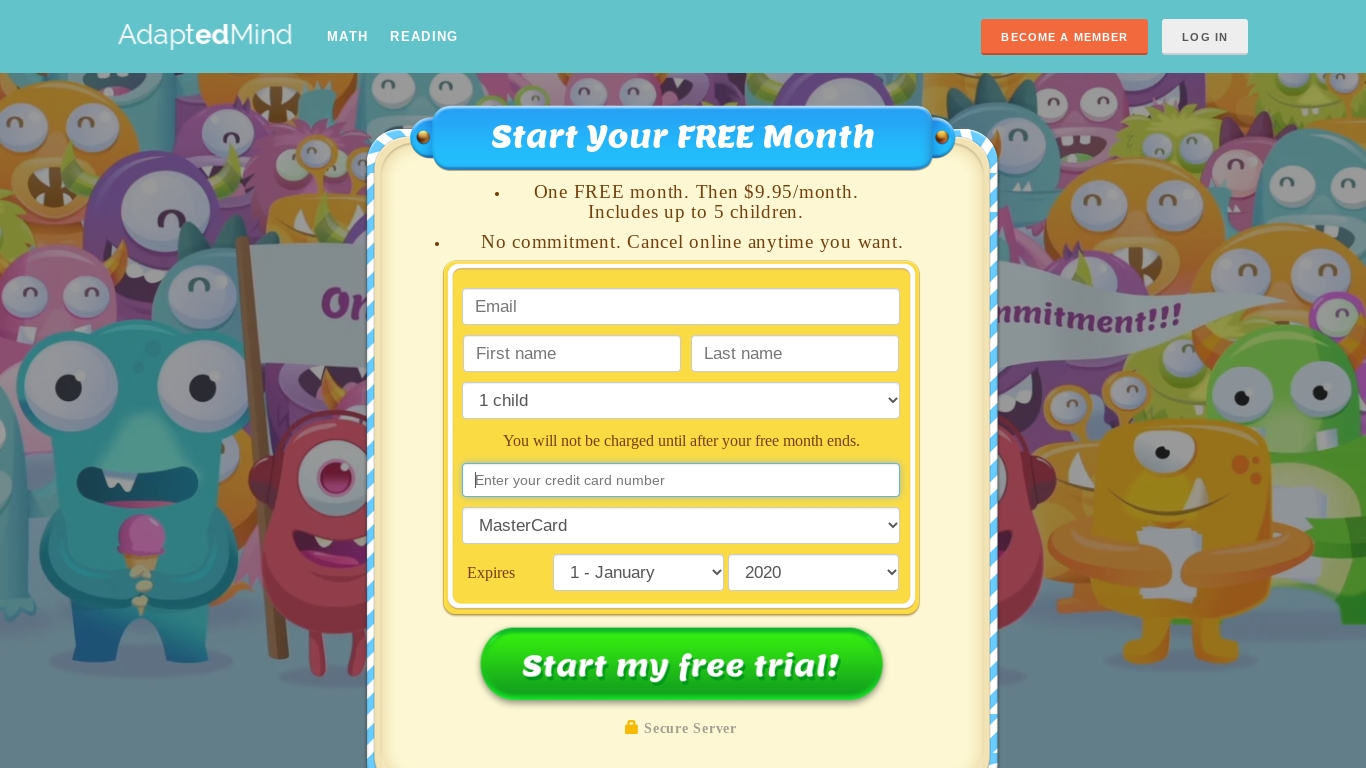 Step 2: Select, the login tab from the above menu.
Step 3: Navigate to the "Account page", and hit on "Cancel My AdaptedMind Account"
Step 4: Follow the prompted actions to complete the cancelation process.
How to cancel Adaptedmind subscription over the phone?
Step 1: Dial 408-345-5282, and connect to the customer care of AdaptedMind.
Step 2: Provide all the information regarding your account, and ask them to terminate your membership.
How to Cancel AdaptedMind by Sending an Email?
Step 1: Compose an email to info@adaptedmind.com, with all the information related to your account.
Step 2: And ask them to cancel the AdaptedMind membership for your account.
Source: